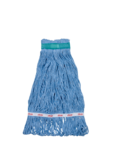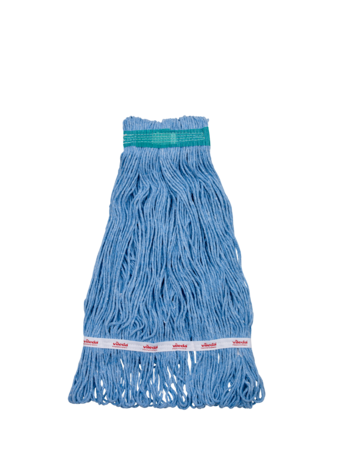 ValueLine Loop Mops
• Looped-end construction and fan-tail design allows for maximum floor coverage while eliminating tangling and fraying.
• Economically priced with the ability to launder.
• Blended cotton and synthetic yarn
• Ideal when a price sensitive, reasonable quality mop is required.
• Available in narrow band (4.3 cm/ 1.75 in)
• All mops are individually poly-bagged.
Recommended frame:
Narrow Band
• Snap-N- Go
• Quick Change
| Description | Color | Size | Art.no Case | Packs/case | Art.no. Pack |
| --- | --- | --- | --- | --- | --- |
| String_Mops_Loop_ValueLine | blue | 16 oz/ 450 g | 136292 | 12 | 136767 |