Isabel Merkel to head Freudenberg Home and Cleaning Solutions Professional Business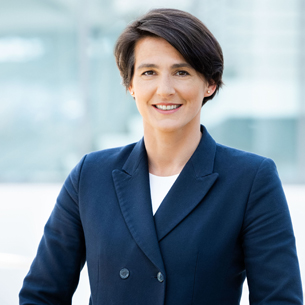 08/06/21, Weinheim – Isabel Merkel is to take on the role of President Professional at Freudenberg Home and Cleaning Solutions (FHCS). Effective May 1, 2021, she succeeds Elisabeth Arnberg, who leaves the company after a career at FHCS spanning 30 years.
In her new role, Merkel will be responsible for the Weinheim-based company's global Professional business, including the Vileda Professional and Australian Oates brands. Merkel will report to Karin Overbeck (CEO).
"I am delighted to have been able to win Isabel Merkel for this position," says Overbeck. "With her verve and energy, she will help us drive the business forward. She is a very versatile manager who can win people over with good ideas." Merkel adds, "Our industry is facing enormous challenges in the current pandemic situation, my focus will be to overcome these together with our customers. This means identifying and serving the needs of our individual customer groups even more clearly. In particular, with digital solutions and a stronger focus on sustainability, we will support our customers in tapping new potential."
Merkel has previously held various management consulting roles, including within the Freudenberg Group since 2015. At Freudenberg, Merkel served in various international-level management positions at the Vibracoustic Business Group. Most recently, as Director Global Account Sales for the automotive supplier, she was responsible for global sales with BMW, the automotive manufacturer.
For more information please contact 
vileda.professional@fhp-ww.com