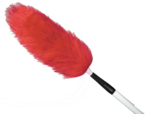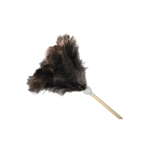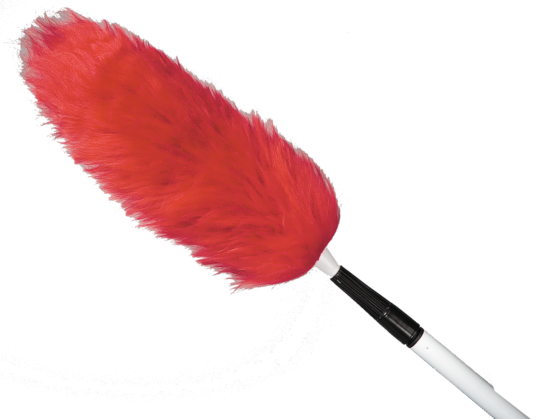 Dusters
Lambswool Dusters
• Lambswool dusters are ideal for all purpose dusting and are made from 100% lambswool.
• Lambswool is a natural fiber that requires no additional cleaning sprays. Its natural properties protects furniture from scratching and streaking.
• Dusters may be laundered with any mild soap.
• Available with telescopic handle for hard to reach places.
• Economical solution to your dusting needs.
Rainbow Magnetic Duster
Rainbow magnetic dusters attract dust with electrostatic action.
• Ideal for all purpose dusting – vertical, venetian or mini blinds.
• Telescopic Duster is ideal for hard-to-reach places.
• Easy to clean with mild detergent.
| Description | Size | Art.no Case | Packs/case | Art.no. Pack | Pieces/pack |
| --- | --- | --- | --- | --- | --- |
| 42" Telescopic Lambswool Duster | 107 cm/ 42 in | 134773 | 10 | 135358 | 1 |
| 24" Lambswool Duster | 61 cm/ 24 in | 134772 | 10 | 135359 | 1 |