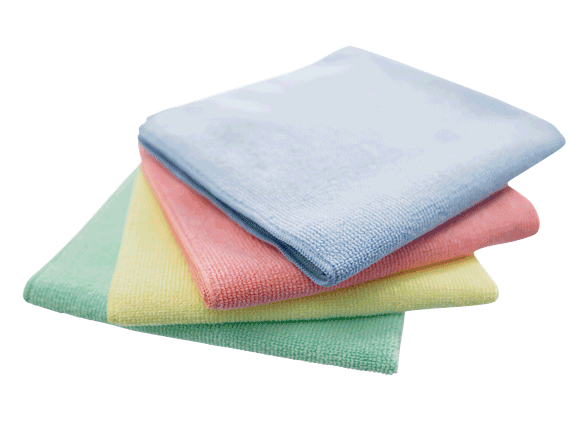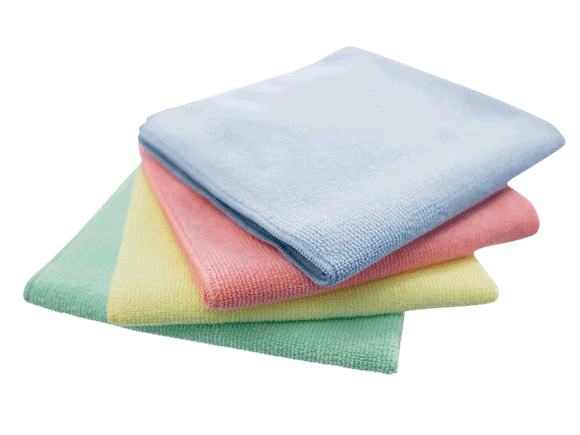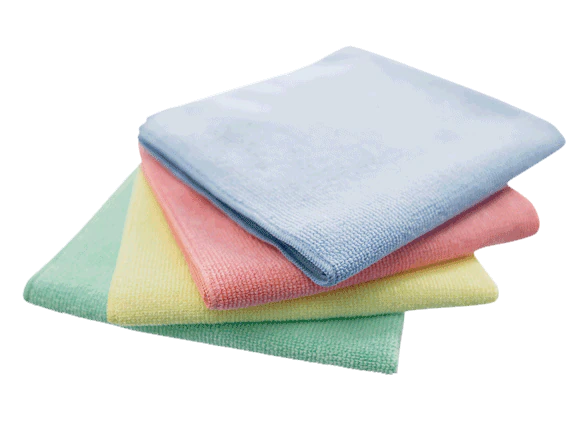 MicroTuff
Knitted microfibre all-round cloth
Knitted microfibre all-round cloth @ 260 gsm
Voluminous warp knitted microfibre cloth with high dirt pick up abilities. MicroTuff Classic provides the outstanding cleaning performance of microfibres, which makes cleaning a fast and easy job.
Hygiene & Safety
With the colour coding system, cleaning processes according to hygiene standars.
Professional appearance
Even after several washing cycles the appearance of MicroTuff is in line with the high demands of professional cleaning.
Usage
MicroTuff can be used as a microfibre all-round cloth in General Building, Healthcare and HoReCa cleaning. It is suitable for the pre-prepared method as well as for bucket and spray wiping and can be used on all kinds of surfaces.
Product benefits
General purpose microfibre cloth with good cleaning performance

For all kind of surfaces and for use in all areas, where fast and effective cleaning is required

Good value for money
| Description | Color | Size (cm) | Art.no Case | Packs/case | Art.no. Pack | Pieces/pack |
| --- | --- | --- | --- | --- | --- | --- |
| MicroTuff Blue Knitted Microfiber Cloth 260 GSM | blue | 36 x 36 cm/ 14 x 14 in | 166940 | 20 | 166941 | 5 |
| MicroTuff Green Knitted Microfiber Cloth 260 GSM bulkpack | green | 12 x 12 in | 167623 | 100 | 145844 | 0 |
| MicroTuff Blue Knitted Microfiber Cloth 260 GSM bulkpack | green | 12 x 12 in | 169953 | 100 | | 0 |
| MicroTuff red/pink Knitted Microfiber Cloth 260 GSM bulkpack | green | 12 x 12 in | 169955 | 100 | | 0 |
| MicroTuff red/pink Knitted Microfiber Cloth 260 GSM | red | 36 x 36 cm/ 14 x 14 in | 166946 | 20 | 166947 | 5 |
| MicroTuff green Knitted Microfiber Cloth 260 GSM | green | 36 x 36 cm/ 14 x 14 in | 166942 | 20 | 166943 | 5 |
| MicroTuff yellow Knitted Microfiber Cloth 260 GSM | yellow | 36 x 36 cm/ 14 x 14 in | 166944 | 20 | 166945 | 5 |