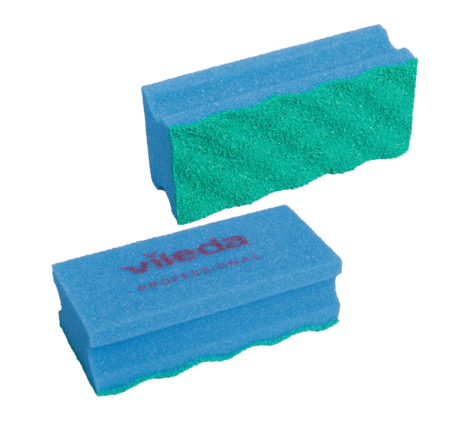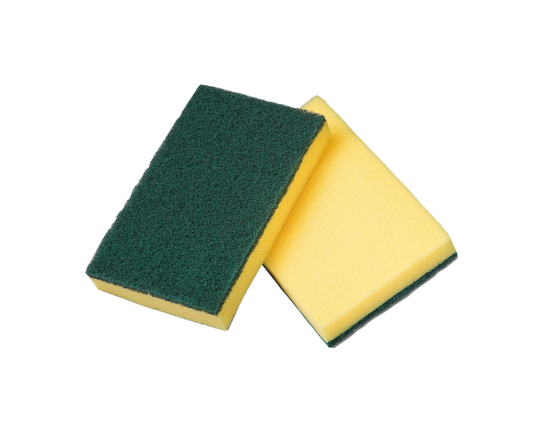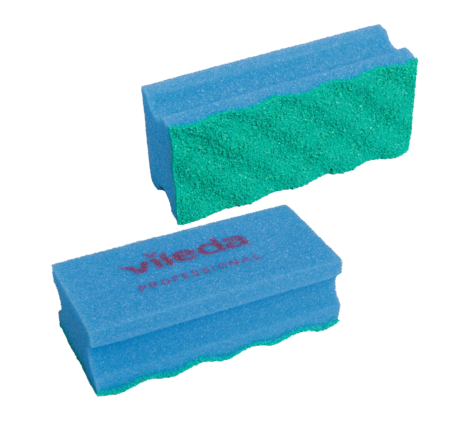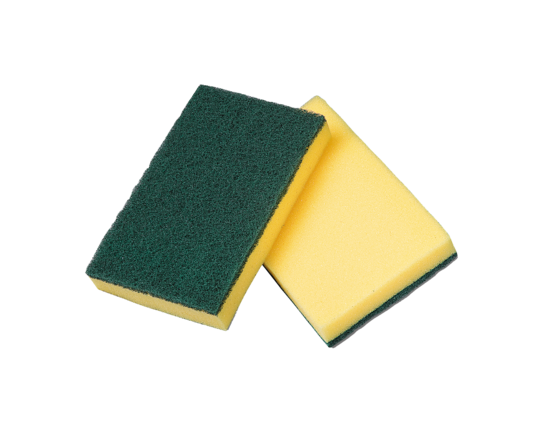 Scourers
PurActive -Soft touch, hard working on several surfaces
Foam backing is soft to your hands, gives a good grip and enhances ergonomics. But don't let that soft touch fool you - this is a hard working partner that cleans several kinds of surfaces to a shiny result.
PurActives special coating easily lifts stubborn grime whilst being gentle on all hard surfaces. It cleans three times more effectively than traditional non-scratching scourers and is more gentle on surfaces than a traditional abrasive scourer.
Hygiene & Safety
With the colour coding system, a cleaning process according to hygiene standards and HACCP principles can be applied.
Usage

For use on all hard surfaces where a scratch free finish is required (but test on an inconspicuous area first).
| Description | Color | Size | Art.no Case | Packs/case | Art.no. Pack |
| --- | --- | --- | --- | --- | --- |
| Synthetic Sponge with Scouring Pad | yellow | 10x 15 cm/ 4x 6 in | 134797 | 50 | 135126 |
| Blue PurActive Scrubbing Pad | blue | 6.41x 2.40 x2.86 cm | 144240 | 20 | 123118 |