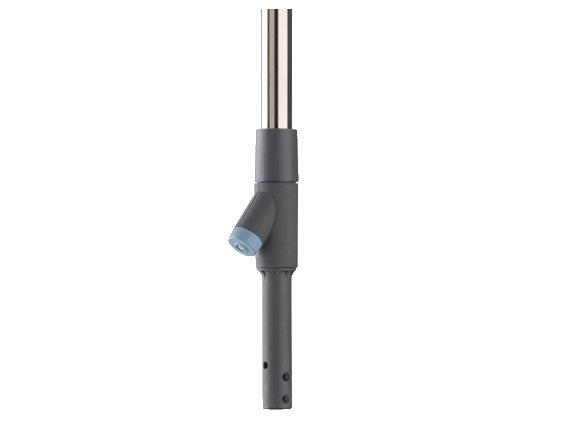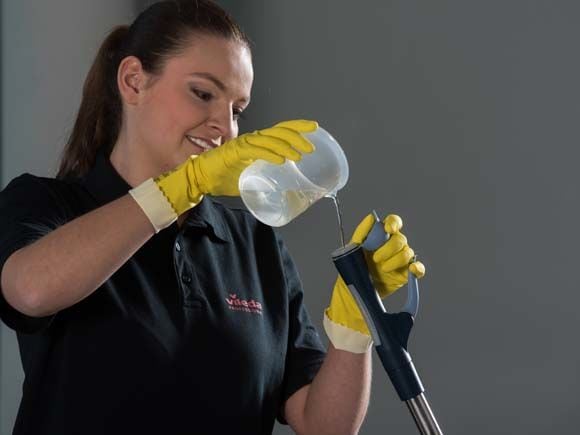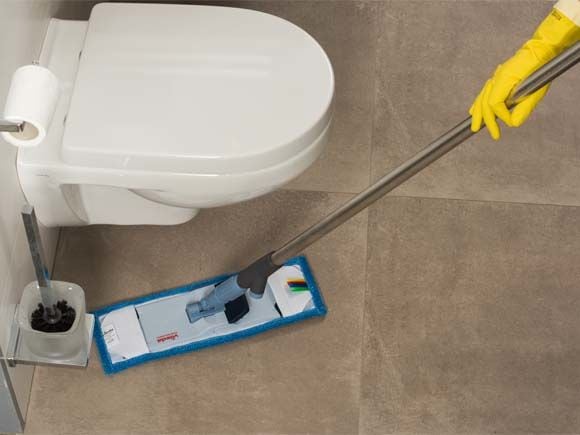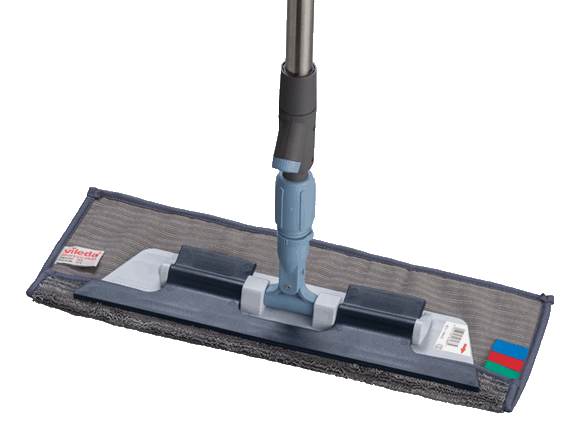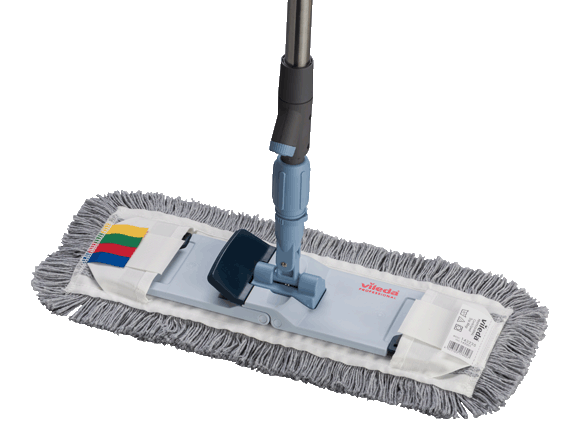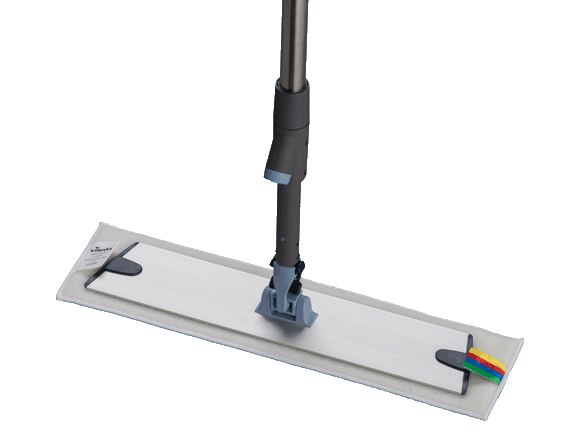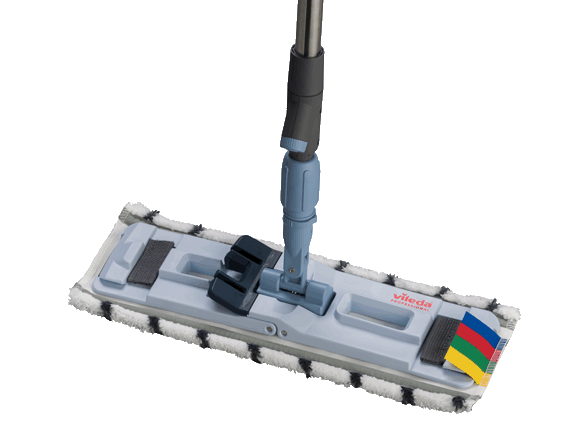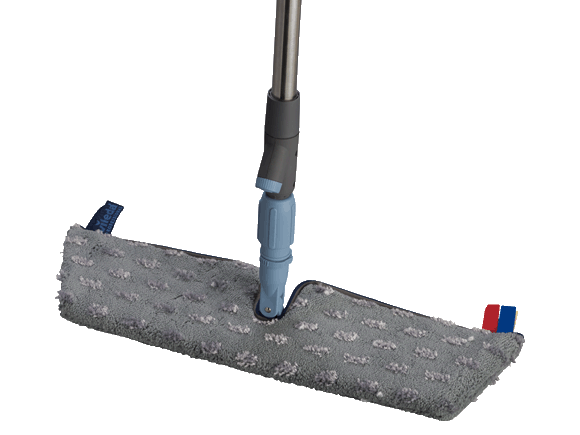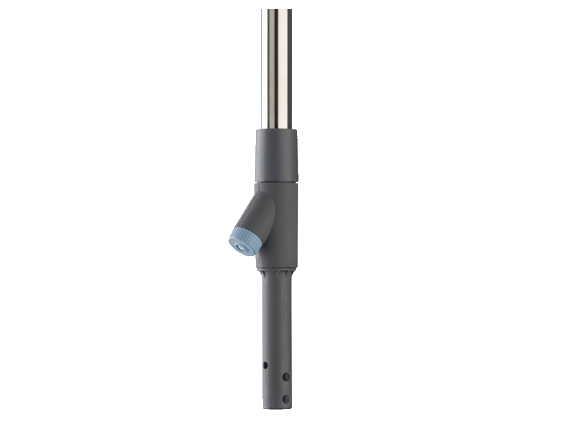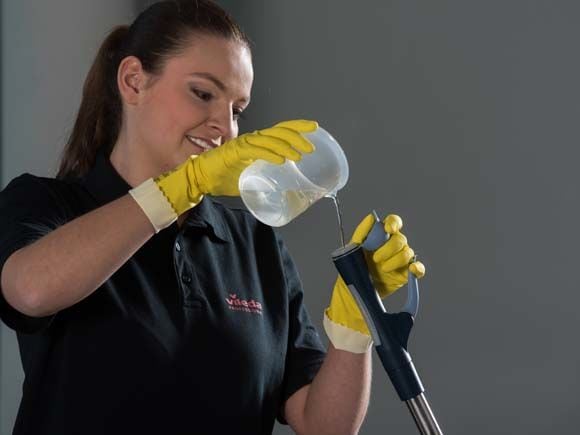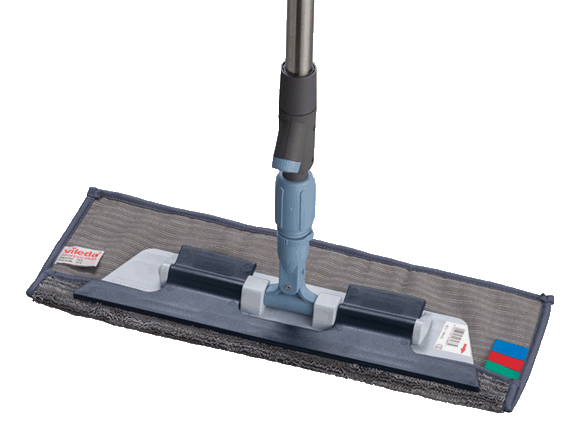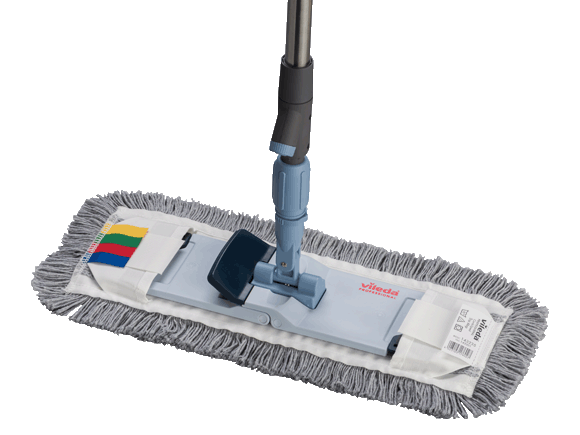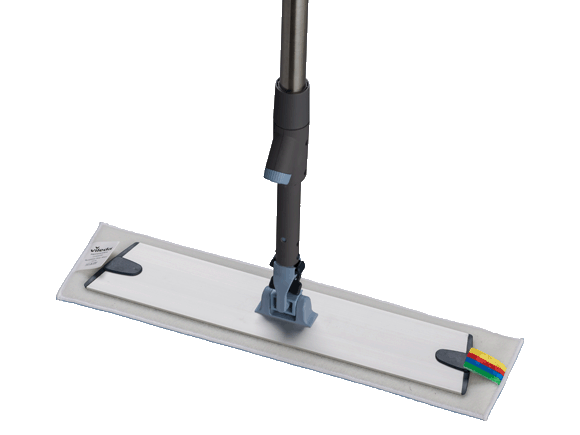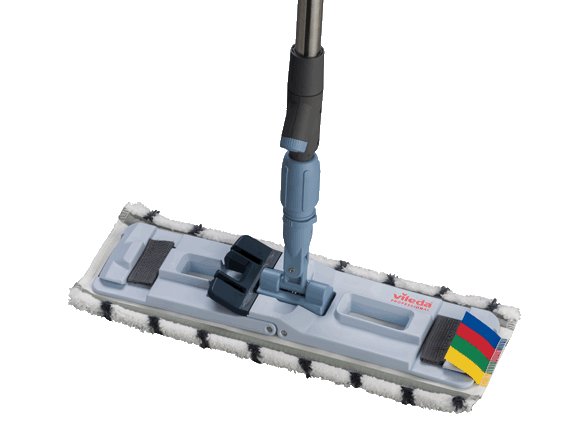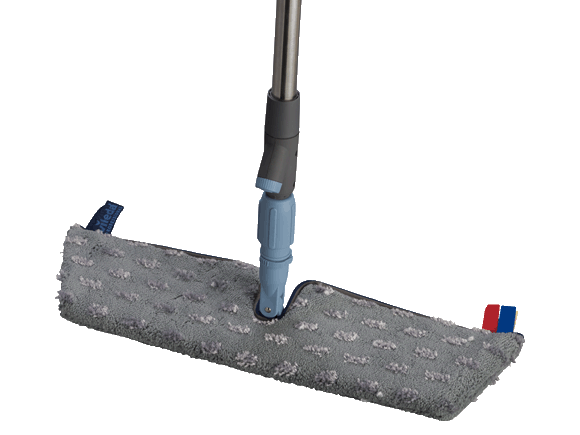 SprayPro
Just spray and mop!
Just spray and mop!
SprayPro is the professional, ready-to-use floor cleaning system containing all you need for bucket free mopping. Just fill the handle with water and you have everything you need to clean hard flooring and staircases in one easy-to-use unit.

Designed to work with all Vileda Professional mopping systems it easily adapts to your needs, whatever the cleaning task or on-site conditions.

It is so easy to use that it requires no training. Simply fill the handle with water/solution, close the cap and you're ready to clean. To add more water to the floor just pull the trigger and continue mopping. This simplicity makes it ideal for use by professional and semi-professional cleaners.

SprayPro is a self-contained unit so there is no need for time consuming wringing of mops or filling and emptying heavy buckets with water.

Also its small size makes it ideal where lack of storage space is an issue.
Product Benefits
Stainless steel finish is lightweight and easy to use
Controlled water release- 3ml with each spray
Color coded stickers with each handle (Red, Blue, Green, Yellow)
Ergonomic hand grip is easy to use in a figure 8 and S movements
Cleans over 807 ft²
Water/solution is stored in the handle- no external bottles interfering with mopping
Simple spray trigger
Universal frame connector works with all Vileda Professional® cleaning systems (CombiSpeed™ frame, UltraSpeed™ Pro frame, ClickSpeed™ frame and others)
| Description | Size (cm) | Art.no Case | Packs/case | Art.no. Pack | Pieces/pack |
| --- | --- | --- | --- | --- | --- |
| SprayPro Handle Only | 57/ 335ml (Tank Capacity) | 151514 | 10 | 151515 | 1 |