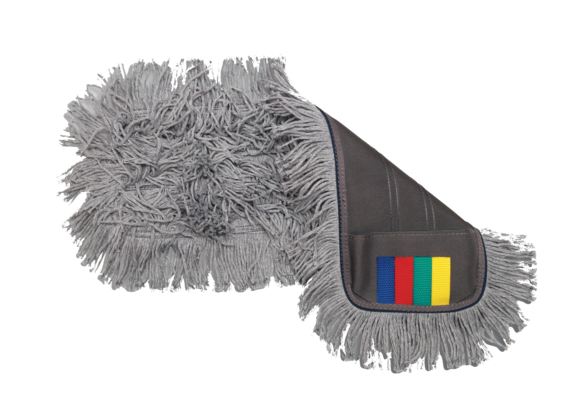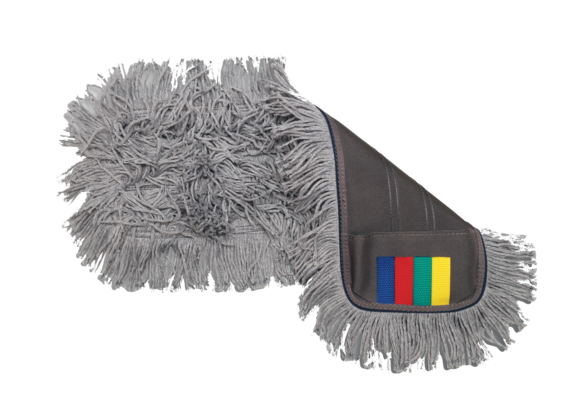 Pocket Mop r-MicroTech
CombiSpeed Pro r-MicroTech Mop from Vileda Professional – made from up to 30 % recycled materials
As one of the world´s leaders of innovative cleaning solutions, our goal is to offer more than just products that keep sites and surfaces hygienically clean. The Vileda Professional range should also contribute to a healthy planet as well. Therefore we created a whole new series of products. The products in the range are marked with an "r".
r for responsibility. r for resources. r for recycled. Read on now to find out more about the CombiSpeed Pro r-MicroTech mop cover made from sustainable materials!
"Love It Clean" - sustainable cleaning products from Vileda Professional
CombiSpeed Pro r-MicroTech (50 cm) is made from three and a half 0.5 l PET bottles. The environmentally friendly mop is suitable for the reprocessed cleaning method, thus reducing chemical and water consumption. Thanks to its innovative microfiber technology, CombiSpeed Pro r-MicroTech offers excellent hygienic cleaning results. Even without the use of detergents, you can count on up to 99.99% removal of viruses* and bacteria**. At the same time, the Vileda Professional CombiSpeed Pro r-MicroTech mop combines sustainable environmental friendliness and performance with ergonomic as well as uncomplicated handling when mopping floors.
The CombiSpeed Pro r-MicroTech pocket mop made from recycled microfiber has been awarded the Nordic Swan Ecolabel - making it one of the most environmentally friendly offerings in microfiber-based cleaning performance. Choose our sustainable products - you can recognize recycled cleaning products by our "Love It Clean!" label, which underlines our commitment to recycling, safety and cleaning efficiency.
Contact us to discover our new line of sustainable products.
* tested with Bovine Coronavirus on vinyl surfaces in an external laboratory.
** tested with P. aeruginosa on vinyl surfaces in an external laboratory.
| Description | Color | Size | Art.no Case |
| --- | --- | --- | --- |
| r-MicroTech_Pocket_Mop | grey | 15.8x0x5.12 in | 169383 |