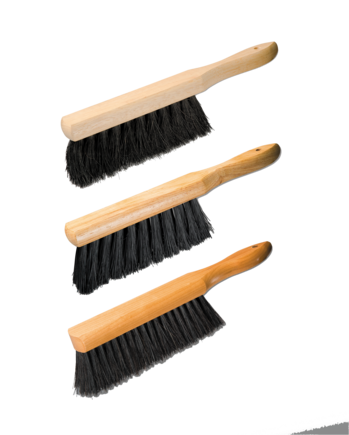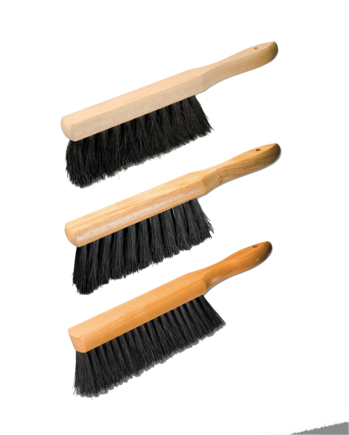 Counter Brushes - wood block
Our choice of counter brushes are available with a variety of fills
Horsehair fiber is the softest fill and is considered the best for fine dusting and cleaning of surfaces.
Tampico fiber is a natural long wearing fiber that is considered ideal as an all purpose brush for any surface.
Commonly used to dust, clean equipment and pick up metal chips and dirt.
Polypropylene fiber is a medium stiff fiber that is great for all purpose dusting and is ideal for picking up larger debris.
Features a hanger hole for easy storage
| Description | Color | Size | Art.no Case | Packs/case |
| --- | --- | --- | --- | --- |
| Marino Tampico wood handle brush 7in | black | 20 cm/7.9 inc | 134427 | 12 |
| Marino Polypro wood handle brush 7in | black | 19 cm /7.5 in | 134426 | 12 |