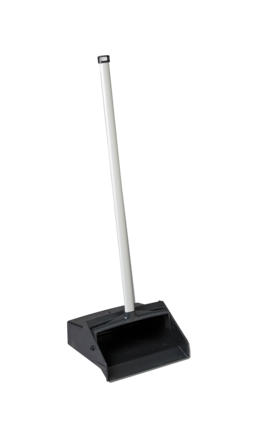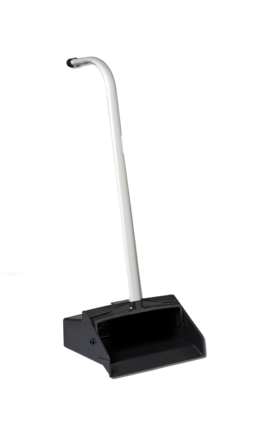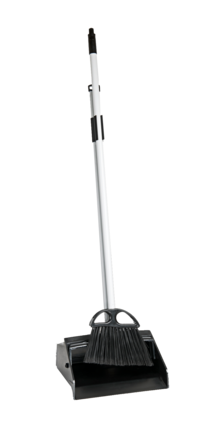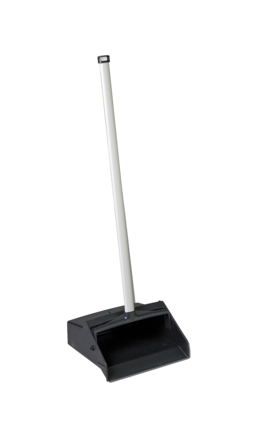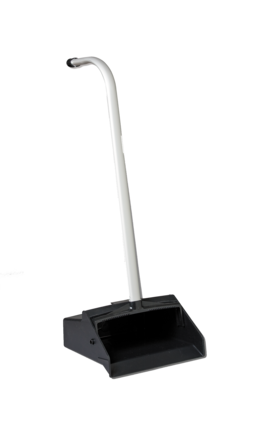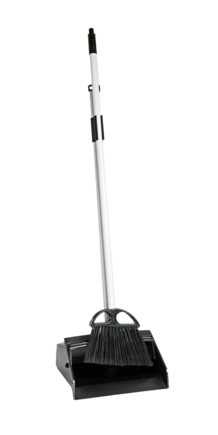 Lobby Dustpans
High performance Dustpan
Our series of Lobby Dust Pans feature a large tray and a long aluminum
handle.
The larger tray is able to hold more and features a better refined edge which
is ideal for brushing in finer particles. Our lobby dust pan has been specially
designed with a better angled slope which prevents dirt particles and liquid
spillage from escaping once swept in. The longer lightweight aluminum
handle allows for a more ergonomic usage and eliminates bending. We offer
a choice of lobby brooms, from an angled to a poly toy broom. The choice is
yours.

• Ideal for spot cleaning in any commercial, industrial and janitorial
application, indoor or out.
| Description | Color | Size | Art.no Case | Packs/case |
| --- | --- | --- | --- | --- |
| Plastic lobby dust pan | n/a | 89 x 31 x 29 cm/ 35.04 x 12.20 x 11.42 in | 134781 | 6 |
| Lobby dust pan with ERGO handle | n/a | 46 x 36 x 37 cm/ 18.11 x 14.17 x 37 in | 134785 | 6 |
| Combo: plastic pan, angle broom, snap-on handle | n/a | 89 x 31 x 29 cm/ 35.04 x 12.20 x 11.42 in | 134784 | 6 |